Field research
South West American desert
→ Sonora
→ White Sands National Park, New Mexico
→ Rancho Linda Vista, Arizona
→ Marfa, Texas
© Photography: Milja Emilia
Words by Michelle Site
Stil
" And now I'm thinking a lot these days about what it takes to cultivate nourishing environments, how we arrange our lives, how I can structure mine to flow around the people and places and things I love. "

Words by
Michelle T Site / Studio Valkea
︎︎︎White Sands National Park from our car window
Sonoran Desert


The Sonoran Desert rolls across the American Southwest, covering parts of Arizona and California. With warm winters and two seasons of rainfall, it is teeming with desert flora and fauna adapted to living with the contrast of aridity and moisture unique to the Sonoran Desert.

It is home to seventeen Native American tribes, metropolitan areas and artists, all coexisting with the desert – its demands and its rewards.


︎︎︎Taken from our car window, somewhere in Arizona


White Sands, New Mexico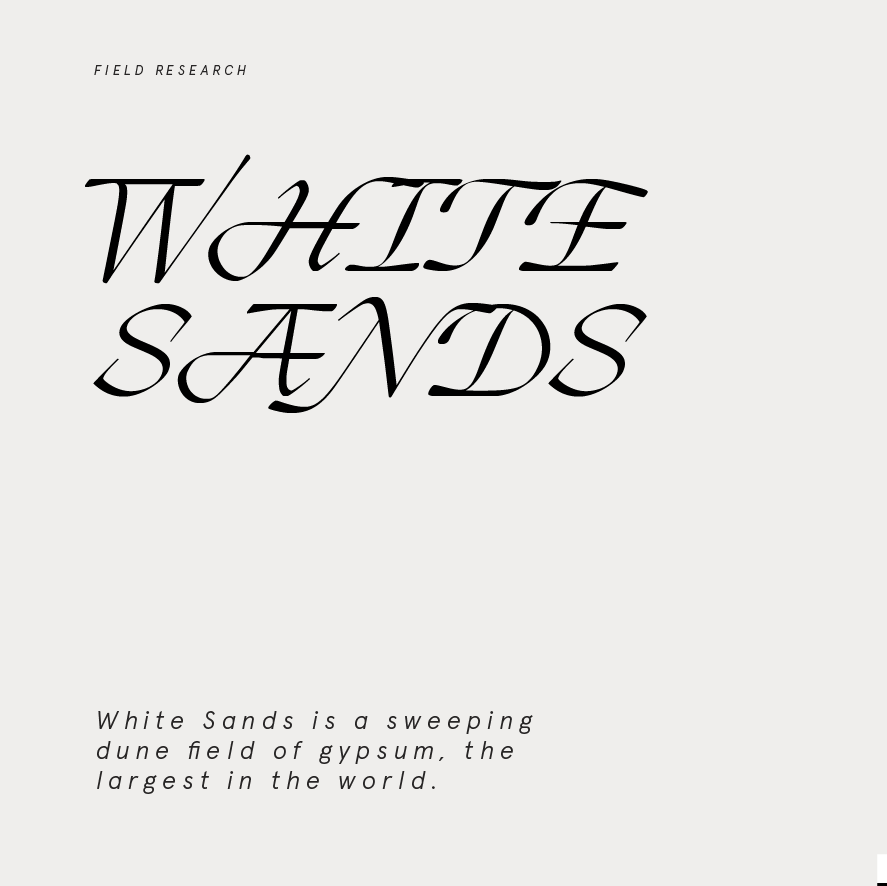 White Sands is a sweeping dunefield of gypsum, the largest in the world. Gypsum is a soft white mineral rarely found as sand because it dissolves in water.

When we first saw it, it glowed as a layer of soft white on the horizon. Glistening and stark, White Sands is only possible because of the unique isolation and weather patterns of the Tularosa Basin.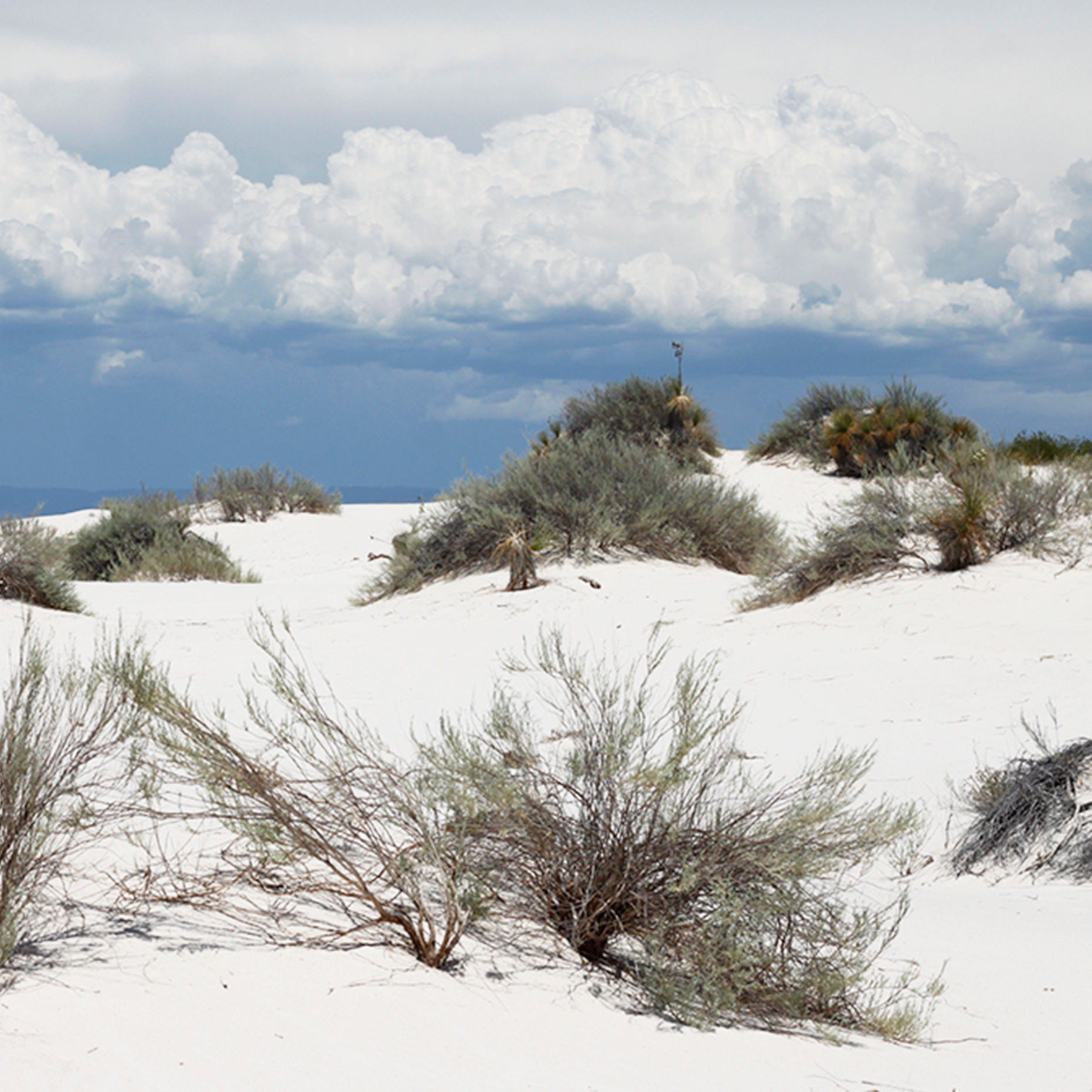 ︎︎︎︎︎︎ View
Rancho Linda Vista
︎︎︎Michelle

︎︎︎ Drying bones and artwork outside a studio



︎︎︎ A personal studio




Rancho Linda Vista is a close knit community of artists living and working near Tucson, Arizona. Each family lives in their own house, individuals have their own studios, and everyone shares community resources and spaces. There is a special energy percolating it, intertwining desert wilderness and lives built upon curiosity and making as necessary ways to move through our days.





Thank you to Nic Baird for showing us this special place.




︎︎︎View from a studio workspace
Prada Marfa
︎︎︎Michelle
Prada Marfa is iconic. It is a site specific "pop architectural land art project" created by artists Elmgreen & Dragset in 2005 near Valentine, Texas, a town populated by 134 people. The sculpture has evolved into a landmark of selfie culture over the last sixteen years, with thousands of people visiting every year as an artistic pilgrimage of sorts.
Protected by shatterproof acrylic and an unopenable door, the sculpture houses goods from the Prada A/W 2005 collection. Prada Marfa spotlights the invisible force of luxury boutiques in our culture – how they transform the space around them, regardless if that is an urban street or miles of desolate desert.
Marfa is a city in the high desert of far West Texas. It is sparse and lovely, a cultural center and key destination for minimalist art. Discovered in the 1970s by Donald Judd, a pioneer in New York minimalism, Marfa now houses permanent installations by iconic artists like Dan Flavin and Robert W. Irwin.
Today, Marfa is home to a vibrant community of creatives for whom the clean, empty desert offers a fresh alternative to major American cities like Los Angeles and New York. Art lives alongside and inspires everyday life in Marfa, as this new wave of artists run their own creative studios, boutiques, and experimental restaurants in the Chihuahuan Desert.
---
Keep exploring ︎︎︎
︎︎︎ Field research about Iceland
︎︎︎ Enter the desert, Studio Valkea X DesignMarch 2021
︎︎︎ Soap bar sets