The Soap Project •
Soap bar sets
How can objects in our home let us experience new places? How can the everyday washing ritual and its objects be transformed with sensory play?
The Soap Project explores the material and narrative possibilities of cold process soap. It builds a world extracted from memory, imagination and field research.


Our first collection, Then I dreamt of wild horses, takes inspiration from moments and memories of Icelandic bathing culture and our travels across the Southwest American desert.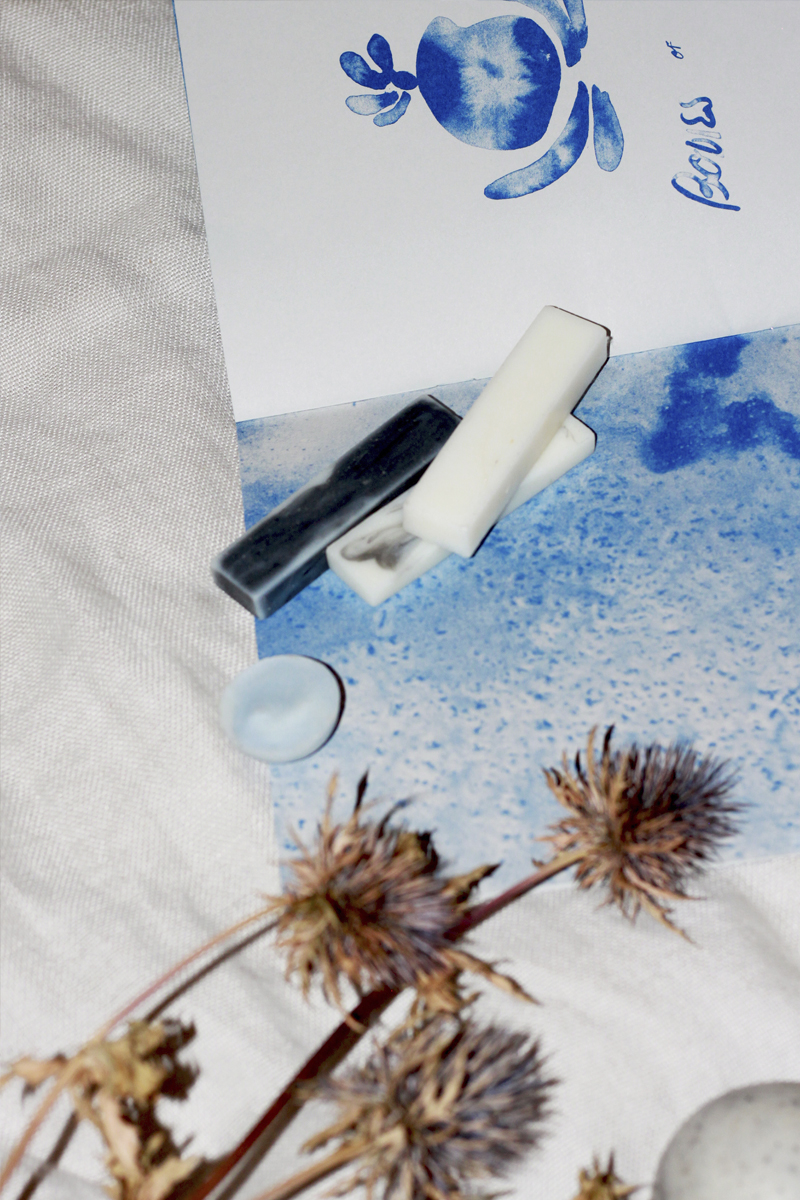 Collections are thematic and each collection is composed of sets inspired by a particular world. The sets play with form and color as ways to curate mood in cleansing spaces and washing rituals.
We started The Soap Project with open questions about everyday rituals and conversations about design, craft and storytelling. What could an art and design approach to soap as a material be? How can we explore and connect the bathing cultures and cleansing rituals we love?





It is important to us for design objects to embody a concept, provide thoughtful experiences, tell a story.
We approach every bar as a handmade design object. Each one is individually poured and hand-finished. During the design process, we carefully consider color, form and texture.
We use only natural oils, butters and minerals, and sourcing high-quality ingredients is essential.
---
Keep exploring ︎︎︎
︎︎︎ Field research about Iceland
︎︎︎Field research about Southwest American desert
︎︎︎ Enter the desert, Studio Valkea X DesignMarch 2021